Welcome Back!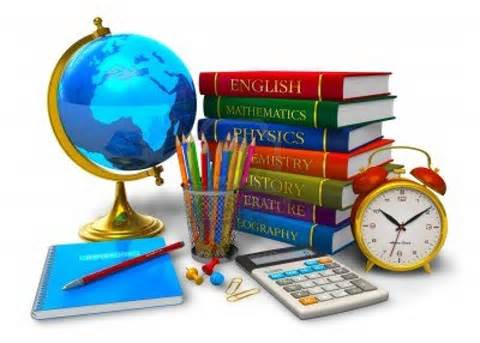 Schools Starts August 8, 2016 at 7:30 am
Student-Parent Orientations
All students and parents are invited and strongly encouraged to attend. Mr. Brooks will be facilitating each orientation. He will highlight his expectations for the new school year and give a brief summation of his projected goals. Mr. Brooks will be glad to take questions from the students and parents. Please visit this website frequently for news and updated information.

These grade-specific meetings will be held in the gym on the following dates:
7th and 8th Grade Orientation August 1, at 5:30

9th - 11th Grade Orientation August 2, at 5:30 (SCHEDULES FOR GRADES 9 - 11 WILL NOT BE RELEASED UNTIL MONDAY, AUG. 8.)
---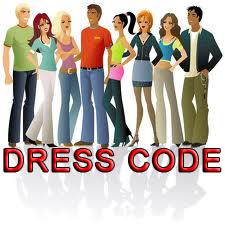 SGA will present a Back-to-School Fashion Show at each orientation. They will be wearing appropriate AND inappropriate school attire!
---
THURSDAY, AUGUST 4 – SENIOR SCHEDULES: (Seniors, you must come to the main office and meet with Ms. Birge or Mrs. Capps concerning your schedule. If you are unable to meet during your designated time, you will receive your schedule on Monday, Aug.8.)
8:00 – 9:00 . . . ANDERS – CARTER
9:00 – 10:00 . . . CHAMBERS – HALL
10:00 – 11:00 . . . HARRIS – KNIGHT
12:00 – 1:00 . . . KUNSTMANN – PHILLIPS
1:00 – 2:00 . . . RICE – WILBORN
2:00 – 3:00 . . . WILLIAMS – WOJTALA
WE WILL ALSO HAVE A VERY IMPORTANT MEETING ON MONDAY NIGHT, AUGUST 8, FOR ALL SENIORS AND THEIR PARENTS. IT WILL BEGIN AT 6:00.
---
A COPY OF THE 7TH AND 8TH SUPPLY LIST IS AVAILABLE IN THE MAIN OFFICE AND LISTED BELOW. GRADES 9 - 12 SHOULD HAVE AT LEAST ONE 3-RING BINDER, LOOSE-LEAF PAPER, TABBED NOTEBOOK DIVIDERS, PENCILS, AND PENS ON THE FIRST DAY OF SCHOOL.
7th
&
8th GRADE SUPPLY LIST-
Abbeville High School
All students in grades 7 & 8 (& 9) will be required to pay a $10.00 fee. This fee will cover the cost of a planner (that will be provided by the school) and a locker. Lockers may not be shared. Only one student will be assigned to a locker.
Science
1½" 3-ring binder for science ONLY
Black or Blue Pens
Clorox wipes (for labs)
Paper towels (for labs)
Mechanical pencils - .07(with replacement lead)
Glue sticks
Loose-leaf paper
History
1½" 3-ring binder for history ONLY
1 pkg. tabbed-dividers
Pencils
Paper
Colored pencils
Math
1½" 3-ring binder for math ONLY
Graph composition notebook
Pencils (No pens)
Loose leaf paper
1 pkg. of construction paper
3 Glue sticks
1 pack of copy paper
Kleenex, Hand sanitizer, Clorox wipes
English
1½" or Larger 3-ring binder for English ONLY
1 pkg. tabbed dividers
Loose-leaf ruled paper
Highlighter
Colored Pencils & pencil sharpener
Pens (blue or black; NO RED)
Pen of a different color
Pencils (#2)
Glue sticks
Kleenex, Hand sanitizer, Clorox wipes
(Student will be responsible for purchasing required novels for school year.)
---
Teachers and Staff: HCBE Faculty & Staff Institute will be Tuesday, at 8:00, in the Headland High School Auditorium.
---