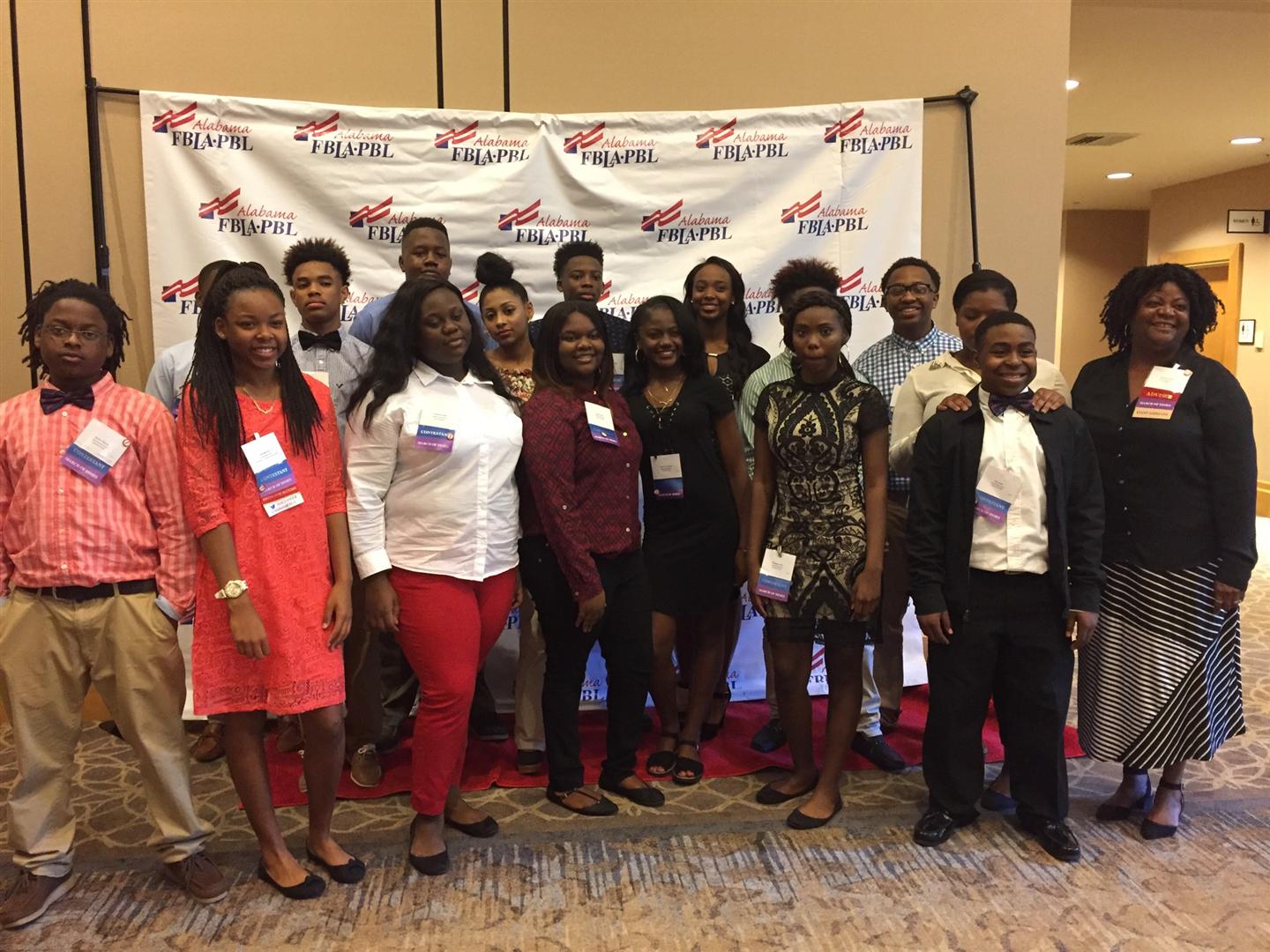 Back row from left to right:  Tyler Jones, CJ Saulsberry, Xavier Butler, Asya
Walker, Ny'Quavion Nunnally, Jade Turner, Caleb Guilford, Zayne Peterman
Front row from let to right:  Zaylin Brown, Jada McCray, Terikah Culver, Chaeli
White, Tatyana Daniels, Damiyah Jones, Shakembria Truitt, Eric Truitt, Wonderan
Davis, Adviser.
The FBLA students traveled to Birmingham Alabama April 6-7, 2017 to compete in
publication design, word processing, personal finance, and introduction to
business communication.  They did not place in the top four, but are winners by
simply competing and representing Abbeville High School in the Alabama FBLA
State Competition.  This year's theme is "a legacy of leadership", which was
truly displayed by our students.
Congratulations to our awesome students.